You know Rogu? Roger's baby? Probably heard the rumor that he used to be Roger's tumor? Shade Rogu in celebration of the all-new episode, which you can watch now.
STEP 1: Print out this picture of Rogu's first day of school
STEP 2: Make Art
STEP 3: Either share your card on Twitter with @AmericanDadTBS, or on Instagram and tag @RogertheAlien, using the hashtag #ShadingRogu.
Click image below for a printer-friendly Rogu first day of school picture.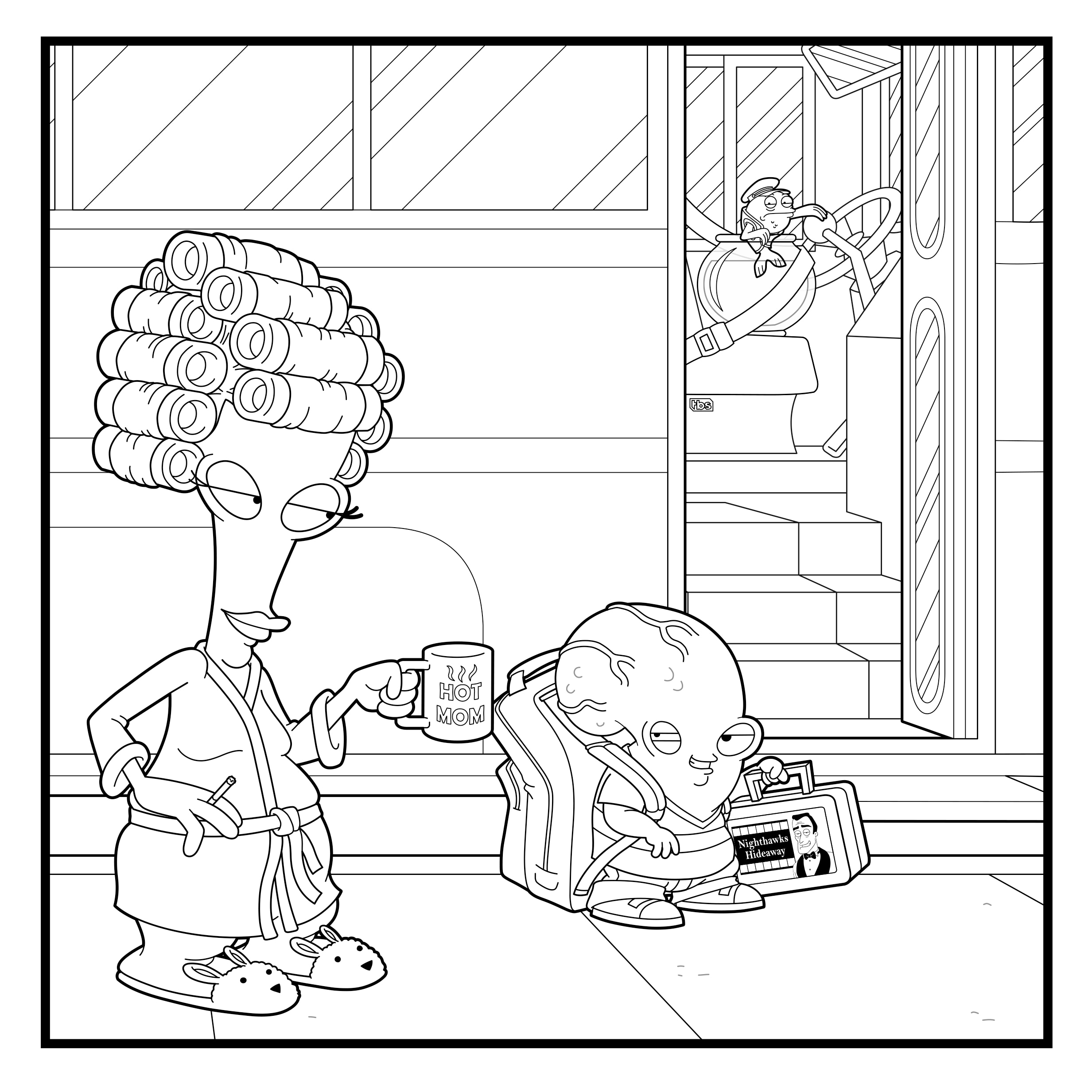 Also, since baseball season never seems to end, you can color Roger's baseball card.