Day 1
10:00am
Listening Breakfast & "Dishonest Media" Bitchfest
2:00pm
Panel: Shitting on John Lewis's legacy
Day 2
11:00am
Their Hair: When Can You Touch It?
12:00pm
TED TALK: Why Martin Luther King Jr's Weird Niece is the Real Hero
7:00pm
Cocktails: Thank-You Party for the Black People Who Didn't Vote in the Last Election, Hosted by President Trump
Day 3
9:00am
Breakfast: Wait…. We Have to Do This ALL Month?!
1:00pm
Reading: The Time Donald Trump Met Martin Luther King Jr.
Day 4
11:00am
KEYNOTE: Steve Harvey Gives a Speech on Feminism
5:00pm
Photos with Trump in the Lobby of Trump Tower (Famous Blacks Only)
Day 5
11:00am
Pop Quiz: Identify The Thug In Each Picture
1:00pm
White House Welcomes Special Guest Toni Morrison (Pictured)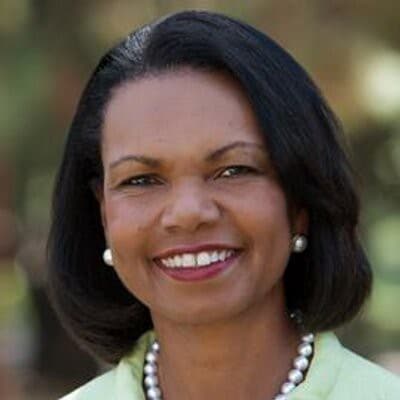 6:00pm
Town Hall Meeting on "Why Formation Is Evil"
Attendees will watch "Lemonade" in its entirety and discuss how bad and evil it is, suppressing both tears, admiration, and rock-hard boners.
Day 6
10:00am
Panel: Why No White History Month?
1:00pm
Panel: Paul LePage Waits for You to Thank Him
4:00pm
Kanye probably
Day 7
11:00am
President Trump Reveals "His African American"
2:00pm
KEYNOTE: Tomi Lahren on the Future of the Civil Rights Movement
4:00pm
The Blacks of Fox Teach YOU How to be One of the Good Ones
Day 8
10:00am
GOP WORKSHOP: Why MLK Wouldn't Want You to Vote
12:00pm
TED Talk: "What? What Did I Say? Why Is That Bad?"
4:00pm
"CR*CKER": Surviving The Most Hateful Epithet
Day 9
11:00am
Meet the Unpaid Interns: Stacey Dash and Azealia Banks
12:00pm
KEYNOTE: Omarosa On Why All the Other Black People Suck
4:00pm
Owning Your Blackness With Rachel Dolezal
Day 10
12:00pm
Harris Faulkner: Declined to Attend But We Left Her on the Schedule Anyway Because She's the Only Other One We Know
2:00pm
Workshop: DIY Discriminatory Voting Laws
6:00pm
"Slam Poetry Corner With The Rev. Dr. Reince Priebus"
Day 11
10:00am
Breakout Session: How to Include More Black Interns in your Staff Selfies
12:00pm
Black People Thank Republican President Abraham Lincoln Luncheon
7:00pm
Bo Bice Concert (Tickets still available!)
Day 12
12:00pm
Twerking: Stop Teaching it to White Kids, Please
3:00pm
Tasteful Blackface in Cinema: A Retrospective
6:00pm
Cooking Lesson with THE Paula Deen
Day 13
10:00am
KEYNOTE: Righting The Wrongs Of Voting Rights
3:00pm
Listening Session: Black People Explain What They Liked About the Clintons
Day 14
Can We Skip Today Because I Have Valentine's Day Plans?
Day 15
11:00am
"Trump Does The Ice Bucket Challenge (That Was a Black Thing, Right?)"
4:00pm
Breakout Session: How Bomb Was La La Land?
Day 16
10:00am
"I Have A Weave, Too!": President Trump Reaches Out to Black Women
6:00pm
Screening: Hidden Fences
Day 17
10:00am
Jeff Sessions: Unsung Civil Rights Pioneer
8:00pm
Rap Concert (just kidding)
Day 18
11:00am
Reclaiming The Word "Woke": It's Supposed To Be For Sleep!
3:00pm
Slaves Were Happy And Got To Have Gardens And Stuff
A Panel by Jeff Lord, Bill O'Reilly and A Literal Klansman
Day 19
12:00pm
Ben Carson Lecture: "On Being Neither Woke Nor Awake"
2:00pm
One-On-One Sessions: Acting Coaches Teach You How To Say "I Have A Black Friend" Convincingly
Day 20
11:00am
KEYNOTE: The Real Question Is Why Did You Stay on the Same Side of the Street to Get Away From Us?
4:00pm
Steve Bannon Reveals His Mural at the National Museum of African American History
Day 21
11:00am
When and Where to Dab
3:00pm
Musical Theory: "A Rapper Said It, So Why Can't I?"
Day 22
9:00am
The Rest of the Month is Dedicated to Blue History
2:00pm
Reading: Kanye's Twitter
Day 23
12:00pm
I Thought February Was The Shortest Month? Fuck.
2:00pm
Workshop: WHERE THE HELL IS BLACK TWITTER?
Day 24
Bring Your Black Friend To Work Day!
Day 25
10:00am
Discussion Group: Why Isn't It All History Month?
1:00pm
Panel: What is the Difference Between MLKs 1, 2, and 3?
Day 26
12:00pm
KEYNOTE: Black History, White Feelings: Which Matters More? (The Answer May Surprise You!)
2:00pm
Reading: How Can We Use Immigration Law to Also Get Rid of Black People? An email from Steve Bannon
Day 27
10:00am
Panel: Which Emoji Color Should You Use?
2:00pm
Taking Back Things That Were Never Yours
Ft. Special Guest Joseph Fiennes As Michael Jackson
Day 28
3:00pm
Activity: The "I Don't See Race" Race
7:00pm
Closing Night: Screening of the Disney Classic "Song of the South"