Tonight, Melania Trump will be hosting her first state dinner. Prior to being trophy wife-turned-reluctant first lady, Melania was actually a party planner.We received an early copy of her design plans for this state event.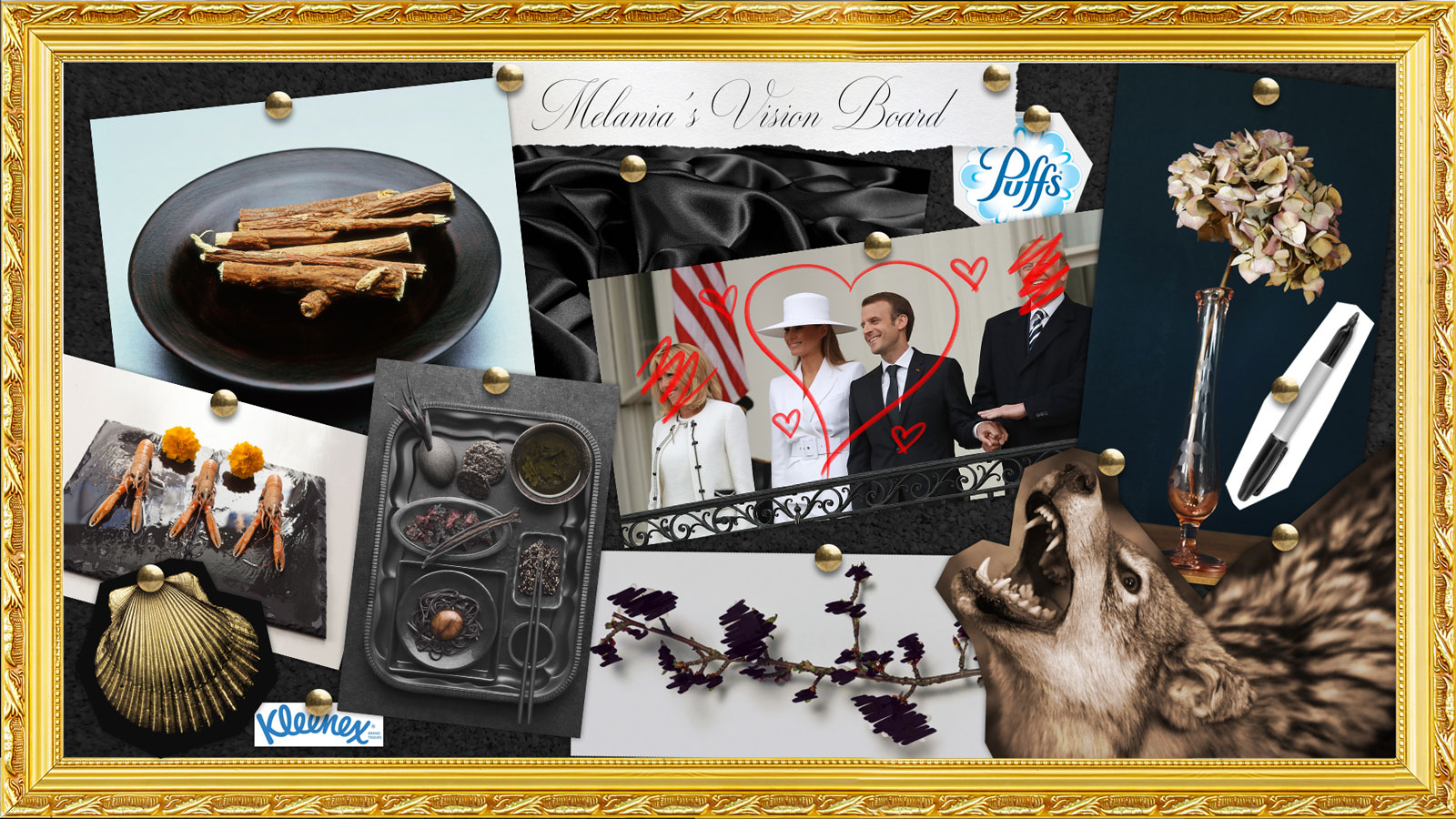 State Dinner for French President Emmanuel Macron
By: First Lady Melania Trump
Table centerpieces will have freshly bloomed cherry blossoms, but with all of the buds picked off. The twigs will be bound together with fishing wire and spray painted clear. What a wonderful way to celebrate nature's gorgeous gifts!
---
The table dressings will be all black, including the plates and silverware. Guests will have to feel around for their food, which will also be black as all food will have been colored in with a Sharpie. Let's also replace all of the lights with strobes.
---
The French are of refined taste, so for entertainment I've asked Stephen Miller to transform back into a feral coyote to howl alongside a string quartet. Of course, the string instruments will be plated with gold leaf, the classiest material. We'll also be entertained by the shrieks of unsuspecting guests as they realize Rupert Murdoch is in attendance.
---
Floors will be replaced with spray painted seashells of all varieties — we are celebrating diversity! Of course, the shells should all be spray painted white. And shoes off — you may not track dirt into my house!
---
Please replace Secret Service with Dementors.
---
Topics of conversation are limited to: colors, adverbs, brands of facial tissues, and the best kind of golden frames.
---
We look forward to a successful and gorgeous dinner!
---
NOTE: The following French words may not be allowed under any circumstances: dossier, pipi.